PWR Mitsubishi Technology and its Potential Use in the Philippine Context
Nuclear power has emerged as a viable solution to meet the growing energy demands of many countries while reducing carbon emissions. One of the key players in the nuclear power industry is Mitsubishi, renowned for its advanced Pressurized Water Reactor (PWR) technology. This article explores the potential use of PWR Mitsubishi Technology in the Philippine context, considering its benefits, challenges, and implications for the country's energy sector.
In addition to its widespread usage globally, the Pressurized Water Reactor (PWR) technology developed by Mitsubishi Heavy Industries (MHI) has a proven track record in various countries, including Japan. PWRs, which utilize ordinary water as the moderator and coolant, have become the predominant type of nuclear power plant worldwide.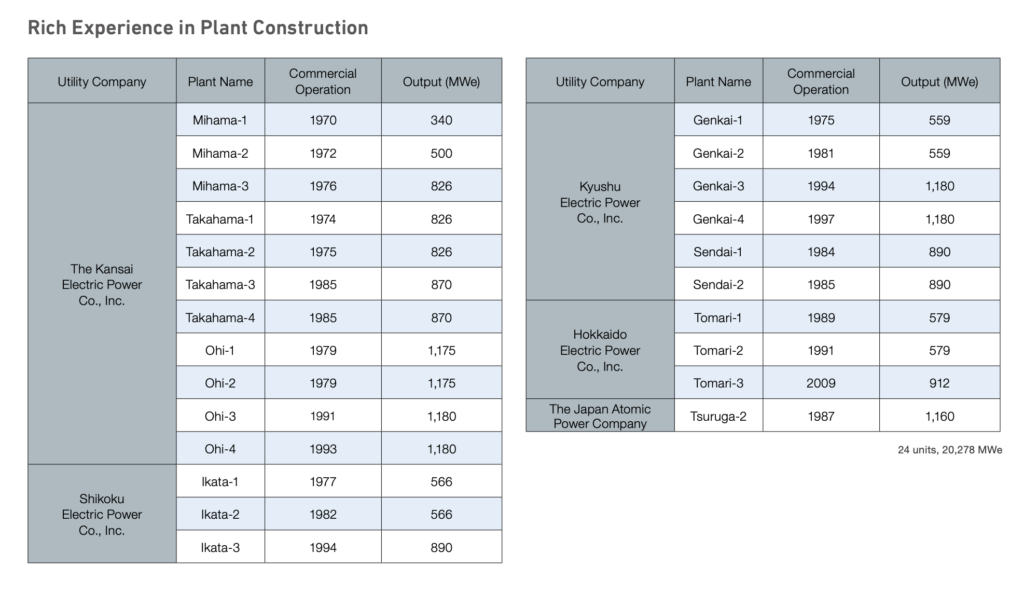 MHI's expertise in PWR technology is exemplified by its involvement in the construction of 24 PWR nuclear power plants in Japan. With the exception of the initial few plants, MHI served as the main contractor, responsible for the design, manufacturing, and construction of these plants. This extensive experience positions MHI as a trusted and capable partner for nuclear power projects.
Moreover, MHI continues to drive innovation in the field of nuclear power. The company is actively engaged in the development of next-generation PWRs, including new light water reactors. These advanced designs aim to further improve safety, efficiency, and overall performance of nuclear power plants.
Recognizing the unique energy challenges faced by emerging countries and remote islands, MHI is also focusing on the development of small-scale PWRs. These compact reactors have the potential to serve as a source of regionally distributed power, particularly in areas lacking large-scale power transmission infrastructure. By offering a more localized energy solution, small PWRs can contribute to the reliable and sustainable energy supply of such regions.
The extensive deployment of PWR technology globally, MHI's proven experience in constructing PWR plants in Japan, and its ongoing efforts to develop next-generation and small-scale PWRs highlight the company's commitment to advancing nuclear power capabilities and expanding its potential applications.
For the Philippines, considering the benefits and successes associated with PWR technology, exploring collaboration with MHI and leveraging their expertise in the design, construction, and operation of PWR nuclear power plants could be a strategic move. Such a partnership would not only contribute to the country's clean energy objectives but also provide an opportunity to tap into MHI's extensive knowledge and experience in the nuclear industry. With proper planning, regulatory compliance, and stakeholder engagement, the adoption of PWR Mitsubishi Technology could pave the way for a sustainable and reliable energy future for the Philippines.
The Mitsubishi Pressurized Water Reactor (PWR) technology, coupled with the functionality of light water reactors, offers a potential solution for the energy needs of the Philippines. Understanding how this technology works and its applicability in the country is crucial for evaluating its feasibility.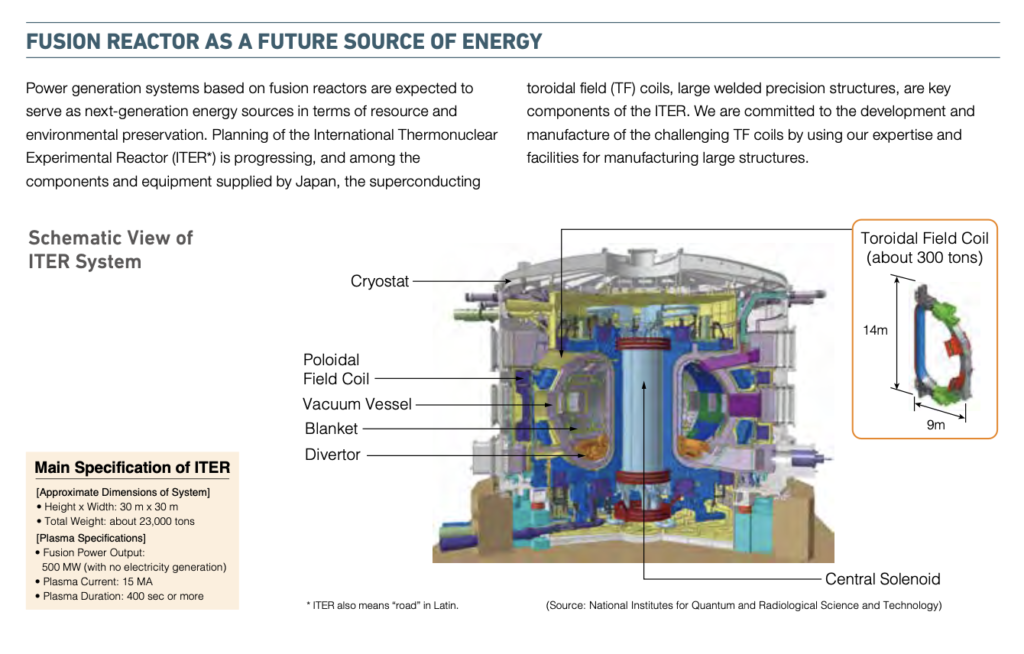 PWRs, including Mitsubishi's PWR technology, use ordinary water as both the moderator (a substance used in nuclear reactor to retard neutrons) and coolant (a liquid used to remove heat). The process involves utilizing the heat generated by nuclear fission to produce steam, which drives turbines and generates electricity. The core of the reactor contains fuel assemblies, typically enriched uranium, which undergo a controlled nuclear chain reaction. The water circulating through the reactor core absorbs the heat and transfers it to a separate water loop, where steam is produced.
The applicability of PWR technology in the Philippines lies in its potential to address the country's energy requirements while promoting clean and sustainable energy generation. By utilizing light water reactors, Mitsubishi's PWR technology offers several advantages:
Clean and Sustainable Energy
The Philippines, like many nations, is actively seeking ways to transition towards cleaner and more sustainable energy sources. PWR Mitsubishi Technology offers a promising avenue to achieve this goal. PWRs are known for their high thermal efficiency, which enables them to generate a significant amount of electricity with minimal carbon emissions. By adopting PWR Mitsubishi Technology, the Philippines could reduce its reliance on fossil fuels and make significant strides towards a low-carbon economy.
Enhanced Energy Security
Diversifying the energy mix is crucial for ensuring energy security, and nuclear power can play a vital role in this aspect. The Philippine archipelago is susceptible to various factors that affect energy stability, such as volatile fuel prices, geopolitical uncertainties, and natural disasters. PWR Mitsubishi Technology provides a stable and reliable source of baseload power, contributing to a more resilient energy infrastructure. This technology can help mitigate the risks associated with external factors and ensure a consistent energy supply for industrial, commercial, and residential needs.
Economic Growth and Job Creation
The deployment of PWR Mitsubishi Technology in the Philippines would not only address energy needs but also stimulate economic growth and job creation. The construction and operation of nuclear power plants require a skilled workforce, providing employment opportunities for engineers, technicians, and other specialized professionals. Moreover, the development of a domestic nuclear industry would spur local manufacturing, supply chain development, and technology transfer, contributing to the overall economic development of the country.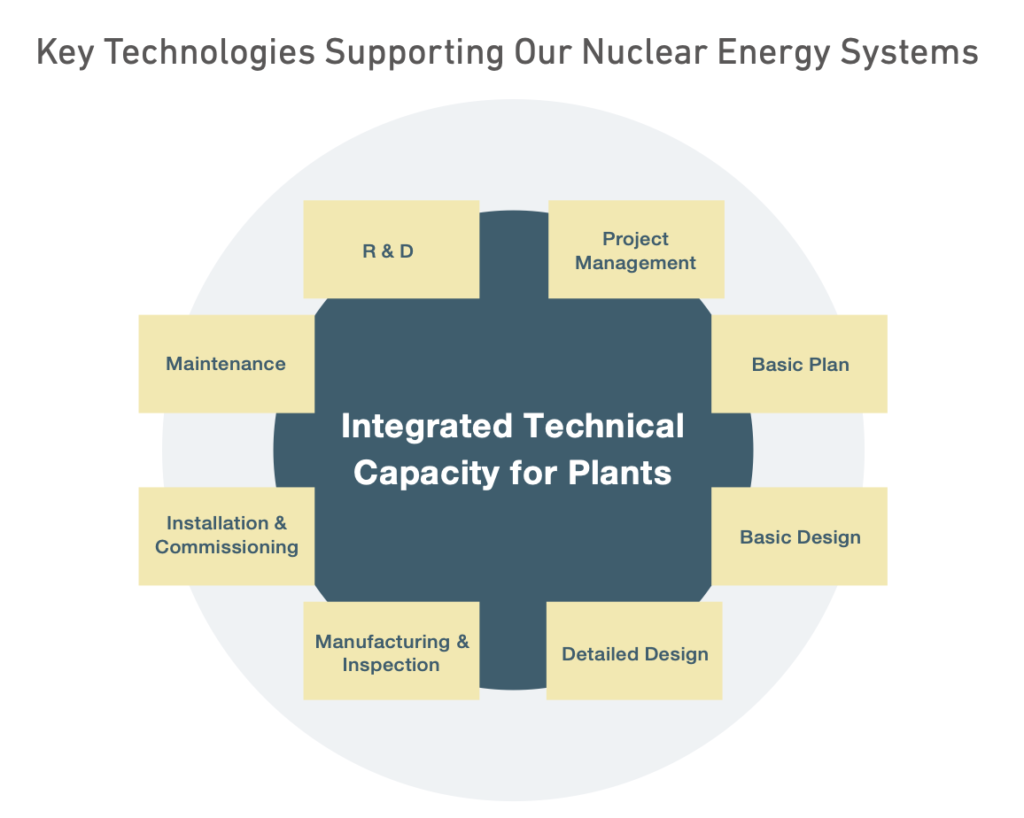 Safety and Regulatory Considerations
The safe operation of nuclear power plants is paramount. The Philippine government would need to establish robust regulatory frameworks, stringent safety measures, and a strong culture of nuclear safety to ensure the responsible implementation of PWR Mitsubishi Technology. Close collaboration with international nuclear regulatory bodies and expertise sharing would be essential in this regard. Additionally, comprehensive emergency preparedness plans and public education initiatives would be crucial to address any concerns related to nuclear safety.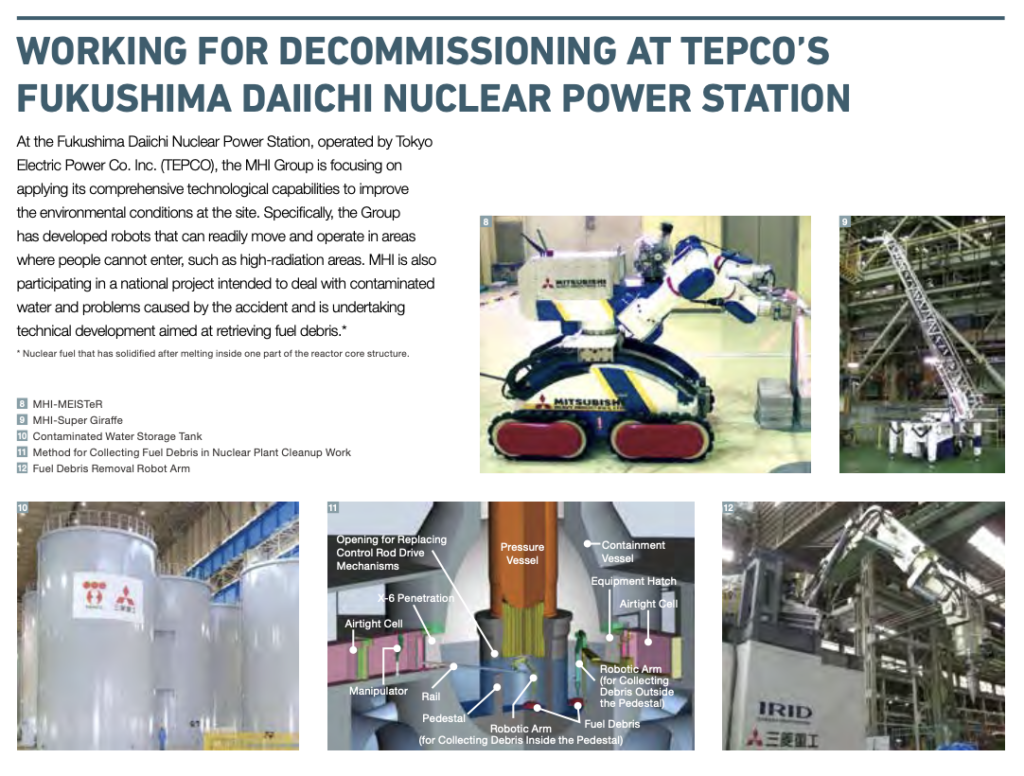 Public Perception and Stakeholder Engagement
Public acceptance and stakeholder engagement are vital for the successful deployment of nuclear power. The Philippine government would need to engage in transparent and inclusive dialogue with various stakeholders, including communities, environmental groups, and industry experts. Informing the public about the benefits, safety measures, and regulatory frameworks associated with PWR Mitsubishi Technology would help address concerns, build trust, and foster a favorable environment for nuclear energy development.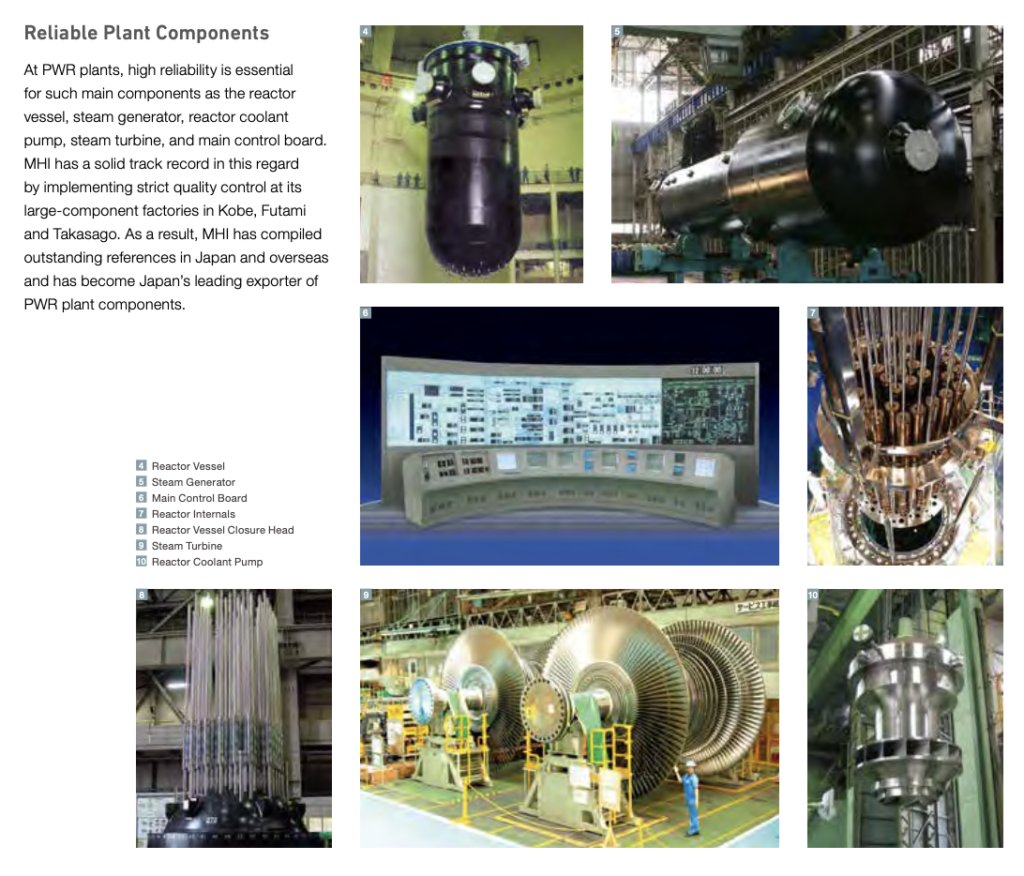 Conclusion
PWR Mitsubishi Technology holds significant potential for the Philippines, offering a pathway towards clean, reliable, and sustainable energy generation. While challenges related to safety, regulatory frameworks, and public perception exist, they can be overcome through careful planning, robust regulations, and effective stakeholder engagement. By considering PWR Mitsubishi Technology as part of its energy mix, the Philippines can unlock numerous benefits, including reduced carbon emissions, enhanced energy security, and economic growth. The pursuit of nuclear power presents an opportunity for the country to embrace a sustainable energy future while meeting the growing demands of its population and industries.

About Author